Secondary
These years prepare the students for their entrance in to the world of higher education depending on their inclination, interest and caliber. We strive to provide the students with education to promote physical and mental development and ensure a healthy and vigorous life full of zeal and enthusiasm. We prepare students for prestigious Central Board of Secondary Education (CBSE).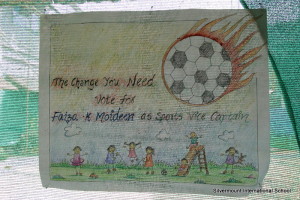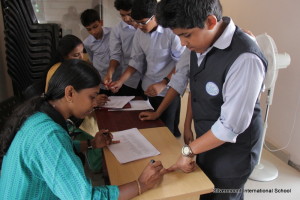 Our Methodology:
Linking hands-on learning with academics is the innovative approach which helps us to prepare students for further studies and career by connecting learning in classroom with real-world applications in the work place.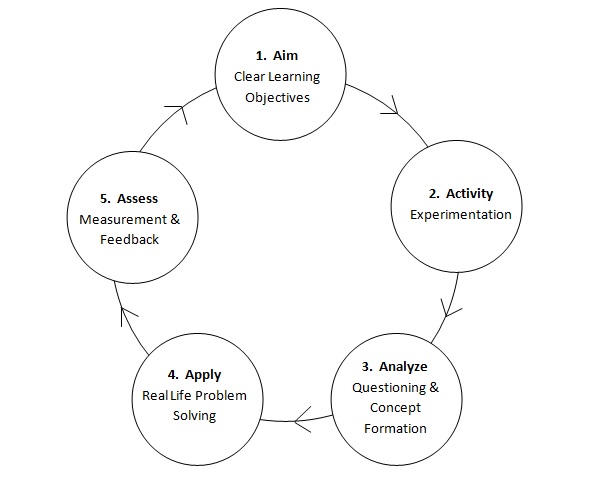 How we implement them?
Topic:Our future leaders develop an electronic ballot system for school elections
1.Aim
Create an electronic ballot system for school elections, thereby enable students understand the process of election and apply their ICT knowledge
2.Activity
Students were guided to create graphical electronic ballot paper using Java as front end and SQL as back end
3.Analyse
Discussion on how an election is conducted, what are the factors to be considered before designing the ballot paper, its limitations, etc
4.Apply
Conduct elections electronically
5.Assess
The success of the system and the result tabulation
How our methodology supports our philosophy?
For years, Intelligence has been interpreted as a measure of the cognitive abilities of an individual. The multiple intelligence, MI theory does not work on this narrow set of exclusions and differentiates intelligence in to specific modality rather than a specific general ability. In line with MI, We strongly believe that every child is intelligent in a way that is different from the other and work towards seeking that unique intelligence factor in each of them i.e. embrace the genius in every child.
We celebrate learning in every form rather than creating exclusions on the basis of ability. This way we reach out to every child and are inclusive in our approach. We lay emphasis on the strengths of a child rather than their weaknesses and work towards overcoming their weaknesses.
Shifting to 21st century skills:
Work based learning connects rigorous academic classroom learning with hands-on approach that merges in-classroom experiences with real world. Our approach helps students develop the soft skills such as creative problem solving, conflict resolution, communication, team work, self-respect and reliability.
Constant interaction with parents, updating the progress of their child, listening to their concerns and feedbacks helps us in working for a mutual goal hand-in-hand. Since the child has reached a level of maturity that he can think for himself, we work with parents to act as their child's facilitator and steer him/her in their learning path.